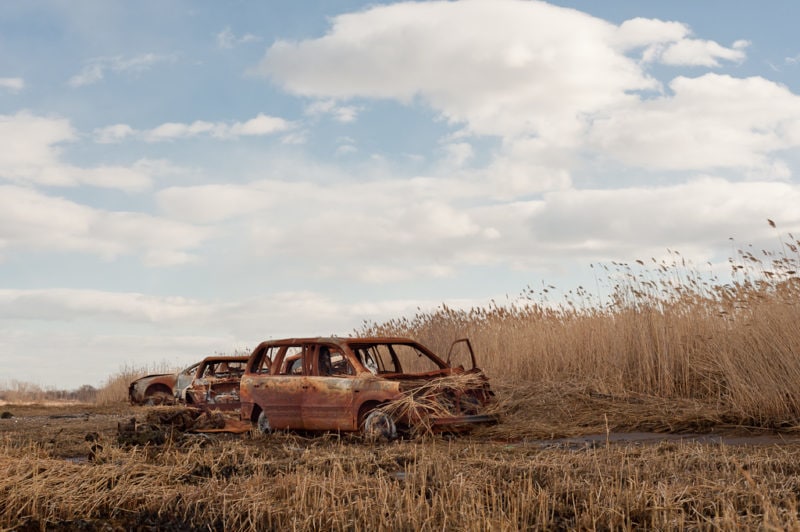 "No other liminal zone has as grisly a provenance as Dead Horse Bay, but most of them carry a sense of death, decay, and desertion. Near Gerritsen Beach is Marine Park, which contains a beautiful salt marsh featuring a sculpture park of abandoned vehicles. Some have almost completely dissolved into the creek; others have arrived more recently."
You can read more in my photo essay for Slate.
The work on the Slate essay is part of an ongoing project documenting the landscape around the edges cities for over ten years. I have also taken artists and writers on walking tours of these areas.
You can visit the Liminal Landscape project website here.