Creative direction and innovative engagement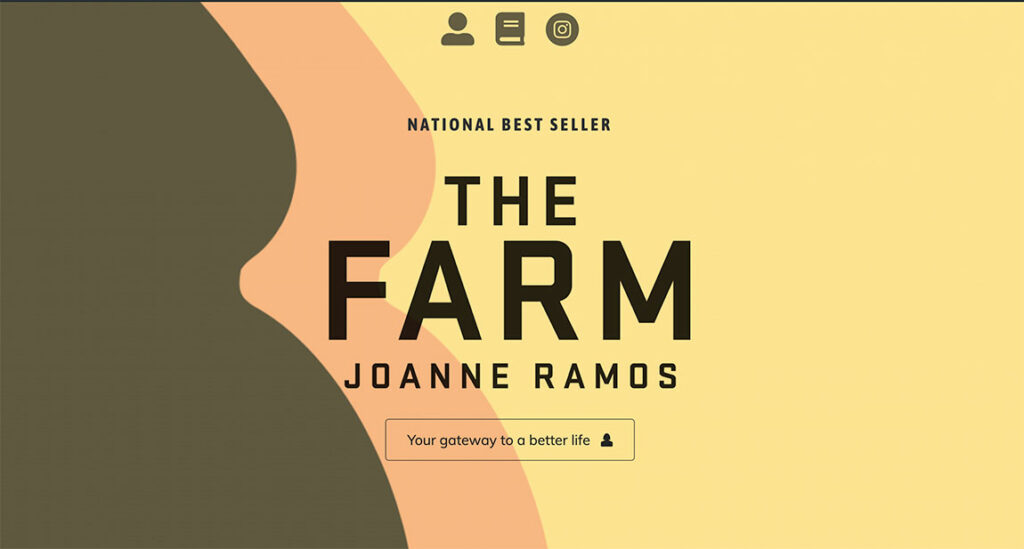 Working closely with Joanne I designed a complete look to promote her new critically acclaimed novel, The Farm.
The site features various immersive engagement tools for readers and book clubs including interactive guides and galleries. From the Publisher's basic PDF's I created pieces that could be shared and presented in all kinds of group settings.
"So many factors — gender, race, religion, class — may determine where you come down on the surrogacy debate. So may your media diet. Perhaps you've heard disturbing tales about "baby factories" in India or Ukraine. Or maybe you've read uplifting profiles of women who call surrogacy the most meaningful job they've done. Joanne Ramos plays with many of these notions in her debut novel, "The Farm," which imagines what might happen were surrogacy taken to its high-capitalist extreme." –Jen McDonald, The New York Times
Joanne's wealth of personal historical assets inspired galleries and touch-points for story sharing around the issues raised by The Farm.
I am also developing a teaser-trailer for the book which you can see below. (Password is Ramos-18)